Displacement dependent devices
Thanks to its high quality displacement dependent devices TENSA is able to guarantee a perfect control of maximum loads activated during an earthquake between the connected elements, independently of the seismic intensity and frequency.
Key advantages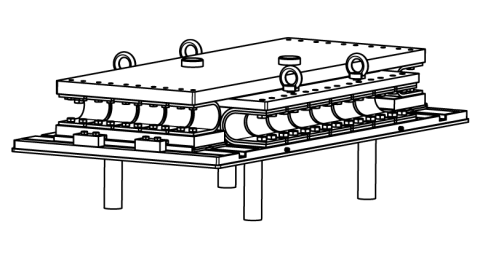 High seismic protection of the structure
High number of dissipative cycles without observing degradation
No sensitivity to enviromental conditions
Systems available

TENS ELASTO-PLASTIC DEVICE - TEPD
The TEPDs are steel restraint able to transmit only horizontal forces. So, TEPDs are generally used in parallel with steel bearings. TEPDs have an elasto-plastic constitutive law with high dissipation and a stable hysteretic behaviour. This technology foresees hysteretic elements ('C' shaped) in AISI 304 to guarantee a better mechanical feature and reliability in time considering the inalterability of the material.
Request information